Jody Kennett – Leadership, Business & C-IQ Coach/Facilitator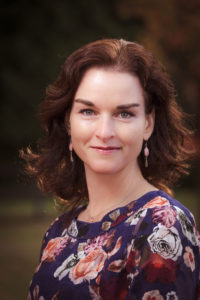 Hi there leaders, career builders, and entrepreneurs. I am excited to be in your company here and eager to learn how I can serve you in elevating your business, career, and life! Yes, the company name Elevare is latin for elevate and it evolved from, well all of you and human nature, as I saw and heard so many people share both their struggles and ambition to go from where they are to the next level of growth. That is exactly what Elevare's mission is to elevate people, potential, leadership, communication, and culture.
Who is Jody Kennett and why did I become a leadership, business and C-IQ coach?
For many years I trained and rehabilitated the human body from pain to function with a background in Kinesiology from SFU and I learned a lot about behavior change, training people, and mastered personalized exercise programs. My career grew into running my own private training business, online information products, designing and delivering a train the trainer niche workshop on hip and knee replacements, and a digital course for trainers.
Then, like many of you, I elevated and transitioned my career into a new industry. I immersed myself in learning and studying about leadership where I became certified in Women's Leadership with the GAIA Leadership Project. In 2016, I became one of the first certified women's leadership coaches in the program that has now advanced to include gender neutral leadership. As a certified coach, I empower women with leadership for their careers, business, and life. In addition, I am a certified Confidence Coach with the American Confidence Institute.
Then my fascination with neuroscience and interest in executive coaching lead me to the ideal training program, C-IQ or Conversational Intelligence. It is the perfect immersion for me with the scientific background of neuroscience combined with coaching methodologies and tools with the C-IQ Catalyst Tool and the Trust Tool assessment for corporations. Through the World Business and Executive Coaching training platform, I am a certified C-IQ coach.  C-IQ is the neuroscience of communication that has evolved with over 35 years of research by Judith Glaser and was ranked one of the top 5 business skills for 2016 by Inc.
In addition to now being a corporate trainer and coach in leadership and communication, I advise new and existing business owners in launching and growing their business. I have coached hundreds of entrepreneurs in the development of their business plans, marketing strategies, and growth goals. For 20 years now I have had the sheer pleasure of elevating people to achieve their business, career, health, and life goals.
I maintain my certification as an ACE Medical Exercise Specialist personal trainer and recently took the Add Heart Facilitator training with Heart Math. Health in body and mind is essential to lead, elevate, and succeed in any area of one's life. I am passionate about health and include it in my coaching programs as requested and also offer my Peak Energy Performance program for leaders, executives, and career/business builders.
Where am I elevating to next in my career path and leadership impact?
I believe the word leadership sometimes scares people and I also believe many people perceive leadership to be only for the C-suite, but I have a different vision for leadership development and training which can have an immense impact on the lives of many! You, and everyone are leading their lives and a are leaders in designing their life with every thought, emotion, choice, habit and attitude. We are all also leading in every conversation and all communication we have with everyone including ourselves.
I believe leadership training and coaching is not just for the C-suite or ambitious career people and in fact the impact it can make on the person who does not see themselves as a leader, could have an even greater positive result.
Therefore, my coaching and training brings personal leadership to people at all levels of their career and business to coach them in reaching their full potential and to explore all possibilities.
I offer private and group coaching to professionals, executives, leaders and corporations in leadership and communication. My signature programs Elevate and Bold Boss Builders Mastermind combine leadership skills with transformation to take people to their next level of growth in their business, career, and life.
I invite you to reach out for a complimentary consultation or sign up to receive great business, leadership, and communication tips.
Here's to your next level of growth, your leadership, and elevating your business, career, and life!
Sincerely,
Jody Kennett