Jody Kennett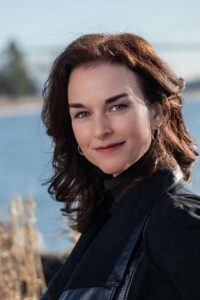 Hi, I'm Jody and so glad you landed here for a virtual opportunity to meet. If I was to sum up what I do, believe in, and offer to others in phrases it would be these 3 statements:
Lead Your Life
Lead it. Live it. Love it.
You are a Leader; Own it!
I am an ICF PCC certified leadership, health, and life coach who coaches people to elevate the leader within for career advancement and business growth while also supporting the overworked and overwhelmed busy professional to keep their health and life a priority.
My promise to the people I serve is:
You will own the leader you are!
You will become more confident and communicate confidence
We will create a leadership, career, and business growth plan to reach your goals
You will get your life back and step into leading it in alignment with what you want
You will feel more energized, empowered, and have a peak health and energy program
You will become more aware and grow personally and professionally
You will gain clarity, direction, and certainty of who you are, your values and your worth
You will go on a journey of discovery and design, create, and become the leader of your life.
You will master your inner leader because it is the key to conquering all other life goals.
Your leadership, health, and life will be energized and elevated!
My journey into this work started as a professional in the health and wellness industry after graduating from SFU with a Kinesiology diploma that came out of the Bachelor of Education program and path I was taking. I became an ACE Medical Exercise Specialist and personal trainer where I developed and lead many health and wellness programs. Later, I became a Precision Nutrition certified health coach.
Yet a desire for growth and expansion lead my career into business advising entrepreneurs where a theme emerged that entrepreneur's biggest challenge was not their skills or competency in their craft, but rather their beliefs, mindset, and emotional resiliency to be an entrepreneur. This lead me into learning how I could support them and what I call their Inner Leader.
I first became certified as a leadership coach with a specialization in Women's Leadership. Then because I had become fascinated with neuroscience and leadership, became a certified Conversational Intelligence Coach which is the science of communication or C-IQ as it is called. Next, and also with a neuroscientific approach, I became certified with the American Confidence Institute as a Confidence Coach. Lastly, to round it all out and to be able to support people and leaders with a holistic approach, I became a Whole Person Certified Life Coach earning the designation of being an ICF certified coach.
That brings us to today where I am coaching people to lead their career, business, health, and life while also elevating their inner leader and energizing their being to peak health and performance.
Let's lead it forward together!