Confidence is the Single Greatest Factor for Success in Business, Career, and Life
Confidence Coaching for Entrepreneurs, Leaders, Women, and Youth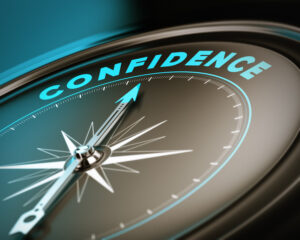 Feeling confident and being confident is the greatest asset to your personal and professional growth. You do not have to worry as it is not something you have to be born with to experience; it is something each one of us can experience and be should we choose it.
Confidence is a unique trait as we can have it in some areas of our lives and not others, we can develop it where we need it, and it challenges us to become all that we are and can be beyond limiting beliefs. It is a muscle that if you work at it and practice, it will be the greatest partner in your life for happiness, ease, success, and fulfillment.
Build Your Confidence to Grow Your Business, Advance Your Career,
and Live Your Best Life
Confidence Contributes to Delivering Your Best Interview for a New Job or Position
Confidence Demonstrates Capability and Proves Your Competency
Being Confident Allows You to Deliver a Great Presentation or Present Yourself Well
Feeling Confident Empowers You to Advance Your Career or Grow Your Business
Confidence in Leaders Builds Trust, Engagement, and Collaboration with Your Team
Being Confident Creates Opportunities, Expands One's Life, and Feel's Great!
Self Confidence to Be Unstoppable in any Situation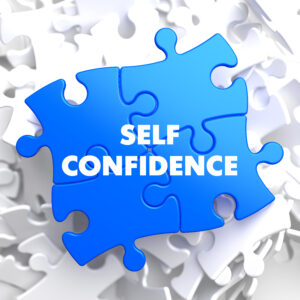 We all get challenged at some point in our career or life with our self confidence. It is natural. It could be you are starting a new leadership position, beginning a new job, having to communicate with superiors, have a really big contract to close for your business, or maybe someone or some experience has shattered your confidence. Wherever you find yourself and whatever situation it is, you can build your confidence to that place where it feels so good and natural, you feel unstoppable and free to be and present your best self.
Confidence When Communicating, Presenting, and Performing
Maybe your confidence is shaken when you need to communicate, present, or perform. The great news here is that you have confidence, but the performance factor is unsettling your nerves and interfering with your ability to be confident in these situations. You can absolutely overcome this with confidence coaching around these specific events when you need to perform at your best.
Confidence Coaching with a Certified Confidence Coach
Increase your confidence and become more confident with the support of a Confidence coach. I am an American Confidence Institute certified Confidence Coach who works with entrepreneurs, leaders, women, and youth to build their confidence. As an ACI confidence coach, I have learned the neuroscience behind building confidence and coaching people to greater confidence levels for whatever goals they are working on in their life.
Confidence coaching works with each individual where they are at and coaches them to feel, be, and experience more confidence. Through a series of coaching sessions and exercises, you will feel and become more confident.
Feel and Become More Confident! Build Your Confidence. To get started with Confidence Coaching, contact [email protected] for a complimentary coaching call and experience it for yourself!