Elevating Entrepreneurs, Leaders, & Peak Energy Performance
Business, Leadership, & Performance Coaching 
Welcome to Elevare - Be Elevated and Energized!
Here we elevate entrepreneurs and leaders with the tools, training, and coaching to take them to the next level. We offer business coaching with a specialization in service based business and a complete system to launch, grow and scale. For leaders we provide coaching and facilitation in the neuroscience of communication, C-IQ or Conversational Intelligence.
In addition, we are excited to share our unique approach to high performance coaching called Peak Energy4 Performance. Peak Energy4 energizes and empowers people to perform at their peak in business, health, and life. The number four highlights the four areas of energy that contribute to peak performance: mind, body, emotion, and environment. We coach leaders, teams, and individuals to optimal energy thereby increasing their performance and productivity.
Hi, I am Jody Kennett and as your coach, I empower entrepreneurs and leaders at all stages of their growth. What's unique about my coaching, training, and programs is  that I am experienced and certified in 5 areas of coaching: Business , Leadership , Communication, Confidence, and Peak Energy Performance. In our lives, these five areas are not separate and in fact they overlap and intertwine impacting each other.  Together we will focus on your goal and the outcome you desire by putting into place the plans and strategies required while also empowering you with what you need to elevate as an entrepreneur and leader.
Elevate and Energize to Your Next Level!
Services: Business Coaching, Performance Coaching, Communication C-IQ
Your Business, Leadership and Performance Coach
Here is a little bit more about me so you can get to know me better.  I am business coach for entrepreneurs specializing with service and solo entrepreneurs, a certified Conversational Intelligence Coach with the World Business and Executive Coach organization ICF accredited, a certified Leadership coach , ACI Certified Confidence Coach, and an ACE certified Medical Exercise Specialist personal trainer. I serve clients in Vancouver, B.C. Canada and internationally in the U.S., Australia, and globally.
With my unique combination of business and health expertise I synergistically apply them to elevate the energy, performance, and results for entrepreneurs and leaders. I deliver both private and group business or leadership coaching. In addition, I facilitates C-IQ communication training and coaching for leaders, teams, and companies.
Reach out and begin your journey to elevate and energize your business, health, and life!
Take the first step and reach out for a complimentary consult to jody@jodykennett.ca.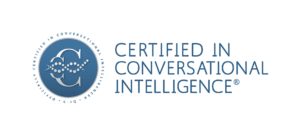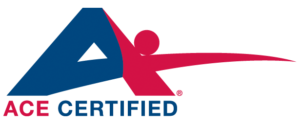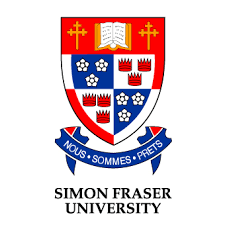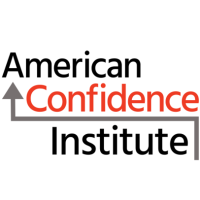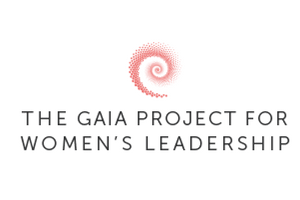 Listen in to the Peak Energy 4 Performance Podcast
to be Energized & Perform at Your Peak!
Do you have a question about Peak Performance in Business, Leadership, or Health? Ask it Here to be answered on the Podcast.
Success Stories from Past Clients
"The impact Jody has had on our company has been wide reaching and immediate. Through her research, advice and tutoring, we have vastly improved communication between staff at all levels and have made significant progress in improving organisational structure, vision and process."

Rich Billis,

CTO of Create Music Group, CEO of Label Engine
"Working with Jody Kennett was an experience that I will always look upon as transformational. When I needed the right push or confidence, she was always on my team to push my dream forward into results. Jody has completely given me the wings to succeed in business with her resourcefulness to keep me on track and generate new idea's to expand in many ways possible. I found balance with work and home life, and she was there to help transition this process."

Laurie Heang The Heart Company
I had the pleasure of working with Jody in the early stages of my business. She is an effective business advisor whose positive energy is incredibly inspiring. Jody challenged me to set more ambitious business goals and to take action to achieve them. She has an undeniable passion for encouraging people to be their best in business and in life, and I am grateful for having had the experience of working with her. I can wholeheartedly recommend Jody as a business advisor.

Roshena Minnes Walnutte
"I just wanna say, you've been so helpful to me not just in my business development, but you've also completely changed the way in which I view the world, and have modified my decision in which direction I wish to take my life in. Thank you so much for being such an inspiring role model to me."

Zhubin Phua

Musician Artist Development
"Investing in Jody as my business coach was the best purchase I made for my business. Jody not only helped me to get clear on my business vision, but also gave me the tools to put it into action. Her optimism, encouragement and guidance gave me the confidence I needed to get into a mindset of success around starting my own business. Her support has been truly invaluable. I would recommend her to anyone looking to start or grow their business."

Alexa Gelles Alexa Gelles Counselling
"My experience with Jody as a teacher, business coach, and mentor has been wonderful. Her caring nature and sincere desire to make a difference in the lives of others has been apparent in all my time spent with her.  I cannot express enough the value of learning from a fantastic leader such as Jody! Furthermore, her personal and genuine interest in my business plans has been invaluable. She is a truly effective leader and business motivator. I would highly recommend Jody to anyone considering working with her."

Julia Ellesemere Lingerie