Communication Skills for the Workplace, Leaders, Change, and Conflict
Conversational Intelligence C-IQ
The Neuroscience of Communication
"Man's greatest achievements have come about by talking, and its greatest failures by not talking." Stephen Hawking
Communication Skills Development for
Companies and Leaders with C-IQ
Communication is essential to great leadership. Companies and leaders that have excellent communication skills as a cornerstone in their business and leadership are able to create trust, influence change, increase performance, and produce superior results. Communication creates a culture in companies and every leader has a communication style that also creates a specific culture.
So if communication is integral to leadership, culture, and trust, how is the communication in your company? Perhaps even more important to your career and the people you lead is the question we all need to examine, 'how are my communication skills and what can I do to improve the way I communicate with others?'
There is a neuroscience to how we communicate and it is important to understand first and foremost, that every conversation we have creates a chemical reaction in the person we are speaking with of either trust or distrust. The neuroscience of communication is called C-IQ or Conversational Intelligence based in 35 years of research developed by Judith E Glaser PhD. When a conversation evokes mistrust, this sends the person you are speaking with into a fight, flight, or freeze mode.
By learning C-IQ as a leader or bringing the facilitation of Conversational Intelligence into your company, you can co-create an environment of trust that enables innovation, partnering, productivity, change management, conflict resolution, and influential leadership for high performing teams.
Communication Workshops and Coaching to Facilitate Change, Conflict, and Leadership
Workshops For Communication Skills Training and Development
We have a variety of workshops on C-IQ and effective communication in the workplace for companies and leaders:
Communication to Facilitate Change
We-Centric (c) Leadership C-IQ for Leaders
Creating a Culture of Trust with C-IQ
How to Lead Difficult Conversations for Leaders
Managing Conflict in the Workplace
Co-Creating as a Team and Company with C-IQ
Customer Service Excellence with C-IQ
Facilitating Team Brainstorms & Strategy Sessions
C-IQ for Inclusion and Diversity
Communication for New Leaders, Young Leaders, and CEO's
Women, Communication, Conflict, and Leadership
Communication Coaching for Leaders, Executives, and Teams
We offer corporate and private communication C-IQ coaching for leaders, entrepreneurs, executives, and teams:
C-IQ Private Coaching for Leaders, Executives, and Entrepreneurs
Conversational Intelligence Leadership Coaching
Resolve Workplace Conflict Coaching with C-IQ
Leading Difficult Conversations Coaching for Leaders
Effective Communication Group Coaching for Teams
Managing Difficult Relationships and Challenging Communication with C-IQ
C-IQ for the Women Leader and Women in Business
Taming Emotions and Reactions when Communicating at Work with C-IQ
Customized Team and Individual C-IQ Coaching for Specific Goals/Circumstances
Learn C-IQ and Develop Your Communication Skills
Elevate Your Leaders, Team, and Company with Communication Skills Development & Coaching
Excellent Communication transforms business, leadership, sales, productivity, and creativity.
Learn about the neuroscience of communication, improve your communication skills, and lead your team with C-IQ by bringing a Conversational Intelligence workshop to your company or start with C-IQ coaching. Our communication workshops are available in person throughout the Greater Vancouver area and B.C. Private C-IQ coaching is available globally with online video conferencing. If you want to bring C-IQ to your company or team and you are not located in Vancouver, B.C., send an inquiry to jody@jodykennett.ca and we will look into the possibilities for you.
Jody Kennett is the lead executive and leadership coach at Elevare and is a certified C-IQ coach trained directly by Judith E Glaser, the creator of C-IQ. She works in Vancouver, B.C. Canada and offers C-IQ communication coaching both locally and internationally. C-IQ is ICF approved and it is transforming leaders, companies, and communication globally.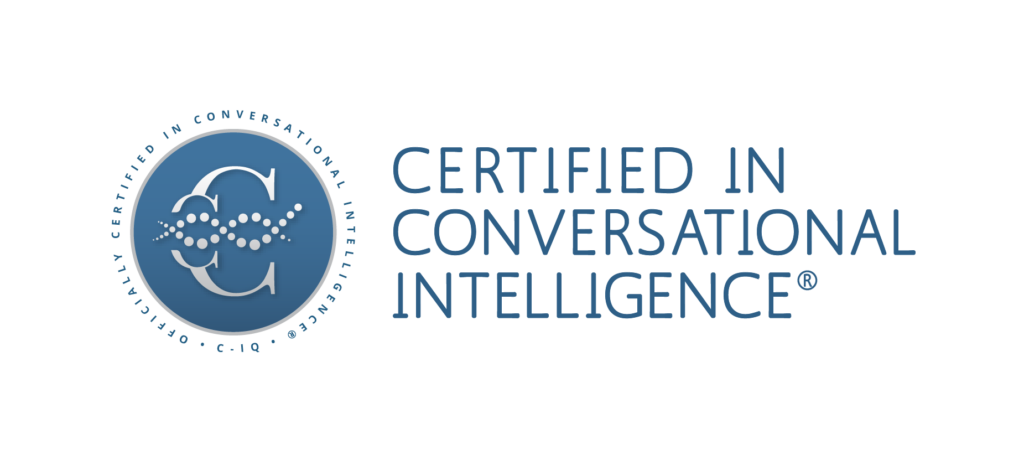 Get Started Today Towards Improving Communication, Call 604 448-2410 or email [email protected].
"The impact Jody has had on our company has been wide reaching and immediate. Through her research, advice and tutoring, we have vastly improved communication between staff at all levels and have made significant progress in improving organisational structure, vision and process. "

Rich Billis, CTO of Create Music Group / CEO of Label Engine,

Create Music Group