Women's Leadership Coaching for
Career Women, Female Entrepreneurs &
Women in Leadership
Women's Leadership Coaching Empowers
Leadership coaching empowers women to develop leadership skills for building a career, business, and life that is unlimited and fulfilling.  It will also help you develop strong communication skills, negotiation skills, career advancement and direction, confidence, conflict resolution, and peak energy performance. Leadership coaching enables choice, freedom from limitations, and expands possibilities. It builds leaders that impact and contribute to companies and communities with an exponential, positive ripple effect.
Hello, I'm Jody Kennett, a Women's Leadership, Confidence, and Communication coach. If you are here you may be looking at women's leadership coaching for yourself or your team and that is exciting because women leaders experience unique challenges in the workplace, as they advance their careers, and grow their business; all of which require support to navigate. Women are natural born leaders so it is important that everyone knows that this unique niche in leadership coaching does not exist due to a lack of skill or ability, but more so due to the obstacles they face as a working woman and years of societal conditioning.
I coach women leaders to elevate their inherent leadership skills with confidence, boldly communicate with strength, navigate the advancement of their career, and grow their business as entrepreneurs stepping into visibility and influence. Together we will energize you to perform at your best in your leadership role, create your career advancement plan, build your leadership or executive presence, and develop your personal brand and platform to be seen and heard.
As women thrive when all facets of their being, health, and life are nurtured, I am able to combine the women's leadership coaching with a holistic approach when requested that includes life and health coaching as I am an ICF certified Whole Person life and health coach. One area I specialize in and have created to include a more progressive and feminine approach to high performance is what I call Peak Energy Performance. For any women seeking to increase her energy, performance and health as a leader or entrepreneur in a holistic way, I offer Peak Energy Performance coaching.
For all you women out there supporting everyone else, going it alone, wanting to step into and fully own your power and the leader you are, you deserve to be supported and to be your truly unlimited self. If anything at all is holding you back or limiting your growth personally, professionally, monetarily or otherwise, together we will breakthrough all barriers and smash those ceilings. Let's Elevate together!
Benefits of Women's Leadership Coaching:
Career Advancement & Growth Plan
Becoming a Leader, Managing Leadership Role
Leading People, Vision, and Company Direction/Culture
Communication Skills with Team/Superiors
Negotiation and Conflict
Working in Male Dominated Industries
Confidence, Standing in Your Power, Powerful Presence
Results: Elevating More Women into Leadership
Grow Women Leaders in their Organization
Increase the Bottom Line
Build Diversity & Inclusivity
Increase Productivity & Employee Engagement
Become an Employer of Choice & Attract Top Talent
Create and Grow a Culture of Strong Leadership
Invest in People which Produces Profit
I sought out coaching with Jody to build my leadership and communication skills along with my executive presence. Together we worked on developing my confidence and voice to take up space in meetings and in addressing challenging situations. She was instrumental in guiding me through difficult circumstances in the workplace. As I evolved and our coaching continued, Jody coached me in preparing for an important interview where I have now landed a great job. If you are looking for leadership, confidence, communication or career coaching, Jody will assist you with all of these, including the stress and wellbeing required to navigate it.

Amora Takawira
I interviewed for the position and one of the interviewers shared that I scored 98%! I know that my confidence and how I was able to present myself is a direct reflection of our coaching sessions, and I need to really thank you for that.

Jenn Bolster
This spring, as part of our Alithya Women in Leadership initiative, we were privileged to virtually host the exceptional coach, Jody Kennett, and participate in two customized trainings on Women's Leadership: 3 Key Pillars to Advance Women Leaders and Career Growth Planning.  Both workshops proved to be a real success, not only in terms of content and results, but also in terms of impact, with the superhero pose being the highlight of our journey. Jody has been an inspiration to all of us, not only in the WIL Upskilling committee, but also to many fellow Alithya women.

Dahlia Beristain Gil
Working with Jody over the past couple years has been one of the most rewarding and impactful experiences that I have had since entering the job force nearly 8 years ago. I began working with Jody at a time where my professional life was beginning to spill over and negatively impact my personal life. From the onset Jody created a safe and compassionate environment for me to share freely without judgement while we began dissecting the aspects of my personal and professional life that were no longer serving me.

Throughout the process Jody helped me realize my value, find my voice and learn how to advocate for myself in tough situations. She taught me to have compassion toward myself, and encouraged me to keep moving forward even when I encountered bumps in the road. By doing this important work I was able to find the confidence I needed to make difficult decisions knowing that I now had the tools in my arsenal to overcome the challenging situations ahead.

As an active listener, Jody has the rare ability to absorb and understand her clients needs at a deeper level, and in turn, provide thoughtful and intuitive feedback. Jody possesses an abundance of expertise related to career development, and health and wellness, bringing an integrated approach to her coaching style, allowing for her clients to confide in and seek feedback on an array of topics related to both professional and personal life.

Jody is patient, kind, positive, and consistently leads with empathy and authenticity ! I cannot recommend Jody enough as she truly is a "perle rare" !

Lauren Dobie
Leadership Coaching Empowers You to Lead, Elevates Your Career & Energizes You!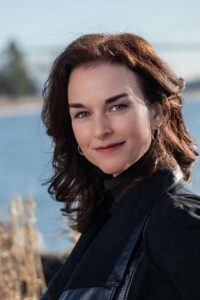 Jody Kennett is an ICF PCC and GAIA Leadership Project Certified Coach committed to empowering people with leadership skills for their career, business, and life. Leadership coaching develops confidence, clarity, a progression plan, and power of choice. Women's leadership coaching is a powerful, transforming journey not only for women executives and aspiring career builders, but also women who want empowerment in leading their life. Leadership coaching builds leaders in your company, provides a path to advance careers, and elevates women with skills to step up and forward with bold confidence. For any organization with the goal of inclusion, diversity training, and developing women leaders, the leadership coaching and development training programs with Elevare are ideal.
"This intimate leadership development workshop facilitated by top-notch coach Jody Kennett was inspiring and filled with accessible tools to make an immediate difference in both my career and personal life!"

Stella Panagiotidis
I have worked with Jody for almost 2 years. As a new manager in my industry, I hired Jody to help me develop effective leadership skills as well as help me identify and release limiting personal beliefs. Working with Jody has exceeded my expectations. As a result of our sessions, I successfully turned around an under performing department in less than a year, doubled staff, met all monthly and quarterly revenue goals and was promoted to manage a more visible, large department which was also under performing. I continued working with Jody after my second promotion and achieved similar results. Recently I transitioned out of my industry and landed a senior management position, moving from one area of the country to another. Jody was instrumental in helping me through this process which happened in a very tight time frame and during a pandemic. During my job search, I distinctly remember the coaching session where Jody said "Laura, you have such a large skill set, think bigger". I'm am beyond grateful that I listened to her advice! On a personal level, Jody has helped me increase my self awareness. She provides a wonderful sounding board when I encounter a challenging staff situation. Jody's coaching style is warm and supportive. She listens keenly, asks provocative questions and provides useful insights. She is very responsive to communication. I am still working with Jody and will continue to do so. I highly recommend her services, she is a phenomenal coach.

Laura Dow
Working with Jody has been a pure gift. Her wisdom, compassion, patience, kindness and authenticity are of tremendous value to her coaching. When I embarked on the deep, soul work that was necessary for me to release, recognize and grow, having Jody there was invaluable. She has the ability to hear your soul's intentions. The grace and serenity for you to be truly vulnerable, and really sees and hears you. I am an authentic, more confident, radiant and joyous woman, mother, human. Doing the work is defining our experience, creating our world, and there is no one I would trust more than Jody. Her pure heart, nurturing approach, firm insight and generous support is deeply appreciated.

Sarah Dantzer
"I came into this workshop with a list of specific objectives, and left it with an understanding of leadership, a boost of confidence, and a set of goals more valuable than anything on my list. - Thanks Jody, it was awesome! Jessica"

Jessica
Women's Leadership and Executive Coaching Services and Programs
Women's Leadership Coaching
Energizing and Elevating Women in Business
Empowering Women Entrepreneurs & Executive Women's Leadership Coach
Career Advancement Leadership Coaching
Career Leadership Advancement Coaching Packages
Women's Leadership, Communication, & Confidence Workshops
Corporate Training and Executive Coaching Women Leaders & Emerging Leaders