The Confidence Practice - Feel, Be, and Have Confidence
The Confidence Practice Workshop
Saturday May 26th 1:00 pm -5:00 pm
Youth Confidence Workshop May 26th 9:00 am-12:00 pm
What is The Confidence Practice?
The Confidence Practice is a simple, yet profound daily or circumstantial practice one can implement to raise one's confidence, feel great, and kick some serious butt! It has its foundations in neuroscience, its theory from the American Confidence Institute, and it's expression from two certified Leadership and Confidence Coaches. To wrap your head around it, just like people have a Yoga practice to balance themselves and their minds, 'The Confidence Practice' strengthens and aligns our mind, emotions, and heart for bold actions. In The Confidence Practice you learn and develop the strongest, happiest, and most resilient confidence, Core Confidence, which is not found outside of ourselves, but rather from within. You will be given a method you can practice daily or on demand that will serve you for a life time.
Why is Confidence so Important?
Confidence Gives You Courage For Life and Career Goals
Confidence Empowers You to Live Large and Free, Unlimited to Your Full Potential
Confidence Gives You Resilience & Strength to Handle Challenges
Core Confidence Gives You Unshakable Belief in Yourself To Conquer Adversity
Feeling Confident Reduces Stress and Anxiety and Increases Happiness
Having Confidence Increases Opportunities and Empowers You to Go For What You Want
Ready to Be More Confident and Want to Skip the Rest of the details to Secure Your Seat? Register Here or Read More ....
The Story and People behind The Confidence Practice
A few years ago a career professional woman and a female entrepreneur met where they were having a discussion about leadership, life, and legacy where fulfillment coincided with purpose. Their paths intersected and at this intersection both of them became certified Women's Leadership Coaches; however the path of growth and mission ensued and lead both of them to completing a certification with the American Confidence Institute. A few conversations later and with much collaboration, what emerged from our teachings in the neuroscience of confidence was an easy to implement, introspective, and rock solid Confidence practice workshop we can teach to empower people.
 "A strong, positive self image is the best possible preparation for success in life."
Dr. Joyce Brothers
Della Bond is a business professional with 27 years' experience.  As  a women in business and a mother of two grown children, Della has had life time of experience both professionally and personally.  She is a UBC Grad,  Leadership Coach and Certified Confidence Coach who has a strong foundation to empower others to rise and transition.
Jody Kennett is a business adviser for entrepreneurs, certified in C-IQ, a Women's Leadership and Confidence Coach, and completed a diploma in Kinesiology from SFU. She also has great expertise in health and wellness certified with the American Council of Exercise and is educating people on peak energy performance.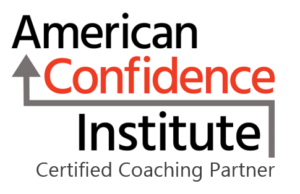 Join us for The Confidence Practice Workshop
May 26th 1:00-5:00 pm or for Youth 9:00 am - 12:00 pm
On Saturday May 26th, we will be hosting 'The Confidence Practice' workshop in Vancouver from 1:00-5:00 pm for adults and 9:00 am- 12:00 pm for youth aged 11-17 years old. This workshop is open to anyone who wants to improve or feel more confident in their life, career, and business. You will gain valuable insight, new skills, and powerful confidence to feel great and go after what you want! We will be teaching Core Confidence, Body Confidence, the Confidence Loop, the neuroscience behind Confidence, visualization, and the practice itself for you to employ any time you need it. You will also walk away with a vision board. Come learn from two certified Leadership and Confidence coaches so you can break through barriers that may be holding you back and become more confident!
Reserve Your Seat Today. Seating is Limited!
Adult Early Bird 1 Participant
1 Adult Early Bird Register Here
Feel, Be, and Have Confidence for your Career, Business, and Life with The Confidence Practice Workshop. Grow and harness your confidence to feel powerful, free, and  happy.
Adult Buddy Rate 2+ Go Here!
Adult Buddy Rate 2+ Register Here
Bring a friend or colleague to rock your Confidence together! Learn The Confidence Practice to transform your life, business, and career.
Youth Confidence 9:00-12:00 pm
Youth Confidence Workshop Go Here!
Learn how to Grow and Be Confident in your body and mind to feel free and happy in your life for a bold, strong future. Discover how to be and have Confidence in any situation life brings.
Location: The Atrium Inn Vancouver, 2889 E Hastings Street, Vancouver, B.C.
Parking is Included.
100% Risk FREE - you have nothing to lose. Money Back Guarantee!
The Confidence Practice Workshop May 26th in Vancouver