Grow Your Business with the
Breakthrough Business Growth
Group Program


A Marketing Strategy Plan on Purpose & for Profit


Grow Your Impact, Influence, and Income!
You have launched your business and have started to grow your clients, customers, and sales, but your business is not in the happy groove of momentum yet. You are ready to take it to its next level of growth, yet you are wondering how do I make this happen?
You are not alone in what I call the 'growing pains' stage of business development where it feels like a plateau and you know the only way to create a spike in growth is to transform your marketing reach and have a marketing plan of action.
This is exactly why I created the Breakthrough Business Growth group program for service based businesses building both online and offline. There is a lot of support to launch, but lets be frank here, launching is easy, growing is grueling. As soon as we embrace the 'marketing journey' and say yes to developing our very own marketing message, promotions, and plan, the quicker the results will roll in and ironically then feel effortless.
I will be your coach on a 12 week journey to developing, implementing, and refining your marketing strategy to grow your business success! With weekly marketing and business growth strategy live group calls along with weekly Q&A sessions, you will grow!
Take a look below at all the topics and tips that will propel you forward in growth:
Breakthrough Business Growth
Weekly Marketing & Business Strategy Sessions



Week 1: Clarity in Target Market and a Clearly Defined Customer Avatar
When you have clarity in exactly who your target market is and are connected to every aspect about them, you can now speak from your heart to theirs in marketing and connect at a deeper level. Having a clearly defined customer avatar will help you speak authentically to them in your marketing.

Week 2: Develop Your Brand Identity & Standout Business Personality
Your business and the brand you communicate in marketing creates connection, memory triggers, and emotion in your audience. Develop your stand out business personality and feel confident in your expression and being you! Own who you are and your business's mission in the marketplace confidently.

Week 3: Create Compelling Offers
The core of your business and driving more business to you for growth is in developing compelling offers that speak to your customer's needs. Developing your core offers, programs, services, products are the essential ground work to a successful business.

Week 4: Promotions, Exciting Audience Expansion, and Outreach for Business Growth!
This is a key area where many entrepreneurs could be doing a lot better and getting results with a marketing plan and path. Discover how to promote your business, expand your audience, and develop your targeted outreach plan.

Week 5: Build Your Platform, Partnerships, and Community Connection
Discover how to develop your own platform as an expert with a voice, opinion, value, and awareness to you and your business. Find out how partnerships will expand your network and exposure and how to implement them in your business. Create community connections.

Week 6: Design Your Customer Journey and Path of Progression
Learn my signature methodology that designs a journey for your customer to progress with you and your offers. This customer progression path guides them to growth, deeper levels of transformation with you, and advances them with their goals or needs while creating returning customers and refreshing revenues for you!
12 full weeks of marketing and business growth strategy for you!
Starts Thursday April 18th 12:00 pm
My Promise and Commitment to you...
My mission is to empower service based business owners to not only share their service with the world, but also to elevate them to success in creating wealth for themselves and the world.
I have seen too many service professionals and service business owners struggle financially living only in survival mode. This is not acceptable and I am in a position to do something about it.
My promise is to give you the 'know how', strategies, tools, and coaching to grow your business by developing your marketing message, plan, promotions, platform, and positioning.
My commitment to you is to lead you to exposure, visibility, conversions, audience growth, client acquisition, brand recognition, expert positioning, and business growth through marketing.
I guarantee value, clarity, plans, progress, and a path to success with you as my willing partner to implement and take action weekly! If you are not satisfied after 3 weeks, receive a full money back guarantee.
Get ready for your breakthrough and business growth!
$147.00 Cdn for 3 months of Weekly Business Growth Development! $97 Buddy Rate
Here is what you will receive in the Breakthrough Business Growth Program...
Develop a Growth Igniting Marketing Strategy for Your Business
Develop a personalized marketing plan to grow your business. Get clarity, direction, focus, and coaching on your marketing message and strategy.
Design Your Business Growth Action Strategy Plan
Growth is not accidental. It is intentional, intuitive, and implemented by you with a clearly defined strategy and plan of action. Receive coaching and direction to design your growth plan.
Empower, Elevate, & Energize Your Expansion
Get ready to be empowered, energized, and elevated to expand the reach, audience, and impact of your business. Receive coaching to elevate yourself as an entrepreneur on the journey of growth and empower your business to expand its presence!
This Course Contains
Live Weekly Group Business & Marketing Trainings
12 Weeks of Business and Marketing Growth Coaching
A Weekly Q&A Office Hours for Hot Seat Personalized Coaching
Business and Marketing Worksheets for Your Own Business
Facebook Group for Members to Connect, Collaborate, Network
The Entrepreneur & Business Coach behind Breakthrough Business Growth...
Hey there! Jody Kennett here, the creator of this program. Once a service professional who was overworked and underpaid, but loved what she did so took her service and turned it into a business. I first launched into entrepreneurship with a 1 day workshop with only the intention to share my knowledge. It then turned into online information products,  grew to an online course, and of course the whole time maintaining where my heart is a service based business.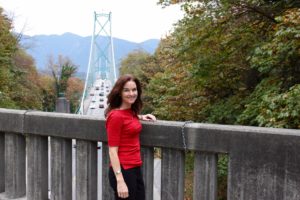 Then I actually taught, advised, and guided entrepreneurs in developing their business plans, edits and all! However in my time launching and developing hundreds of businesses, I realized that most entrepreneurs know their own mastery and excel there, but no one prepares us for the world of marketing ourselves and our business.
Hence the reason for creating this group marketing and business growth program. You cannot just give someone a car and not let them know how to drive it. I am so pumped and passionate to see you succeed in your business! This is a bridge to get you from launch to exciting momentum in growth, impact, and income.
In addition to being a business coach, I am also a certified Leadership, C-IQ, and Confidence Coach. And since I am a performance coach for entrepreneurs, you will also receive peak performance coaching.
Hear what entrepreneurs are saying about Jody's business coaching....
"Working with Jody Kennett was an experience that I will always look upon as transformational. When I needed the right push or confidence, she was always on my team to push my dream forward into results. Jody has completely given me the wings to succeed in business with her resourcefulness to keep me on track and generate new idea's to expand in many ways possible."
Working with Jody has been an absolute pleasure. We established a clear plan to increase the exposure of the studio on different levels, from creating relationships with businesses who share the same goals and interests to reaching a larger audience on social media. Jody provided a creative and simple approach, gave us clear ideas on how to reach our goals and has been so positive in the process. She really cares about her clients and goes the extra mile to help us achieve success. I would recommend Jody and am looking forward to continuing working with her in the future
"My experience with Jody as a teacher, business coach, and mentor has been wonderful. Her caring nature and sincere desire to make a difference in the lives of others has been apparent in all my time spent with her.  I cannot express enough the value of learning from a fantastic leader such as Jody! Furthermore, her personal and genuine interest in my business plans has been invaluable. She is a truly effective leader and business motivator. I would highly recommend Jody to anyone considering working with her."
Julia Founder Ellesemere Lingerie
Get ready for your breakthrough and business growth!
Try it Risk Free! Give the program a Spin for 3 Full Weeks! Money Back Guarantee.
Get started with the program and receive amazing content, value, coaching, strategies for  3 weeks. If at the end of the 3 weeks you are not satisfied, receive your money back. All reward,  no risk, full 100% satisfaction guaranteed or a full refund.
Breakthrough Business Growth!