Leadership. Communication. Business. Growth.
Do you want to build your leadership skills or build leaders and a culture of leadership and diversity in your organization?
Would you like to learn and develop superior communication skills for your career or business, to become a better leader, and build trust with every conversation you have with communication training grounded in neuroscience called conversational intelligence?
Are you ready to elevate and take your business, career, and life to the next level?
Whether you are a company, business owner, career builder, or leader, Elevare will give you and your team exceptional, empowering, and effective leadership and communication training.
Our mission is to elevate people, potential, communication, and companies with cutting edge leadership and neuroscience for superior results.
We invite you to take the next step in elevating yourself, your people, and your company:
Contact Jody for your complimentary consultation at 604 448-2410
Subscribe to our Elevare newsletter, Elevating Leaders, Communication, & Business
Click the tab above of where you want to elevate to learn more: Leadership, Communication, Business Building
Elevare is committed to empowering women and companies with education, training, and coaching that will take them from where they are to their next level of exciting and energized growth!
"The impact Jody has had on our company has been wide reaching and immediate. Through her research, advice and tutoring, we have vastly improved communication between staff at all levels and have made significant progress in improving organisational structure, vision and process."

Rich Billis,

CTO of Create Music Group, CEO of Label Engine
Elevare Services: Leadership Development, C-IQ Communication Skills,
and Business Coaching for Launch and Growth
Jody Kennett, the founder of Elevare, is a certified women's leadership and diversity coach as well as a conversational intelligence enhanced practitioner, C-IQ. She is the lead trainer and coach at Elevare providing C-IQ workshops and training for companies as well as both private and group women's leadership services. In addition, she has extensive experience working with entrepreneurs and small business owners advising them on how to grow and market their business.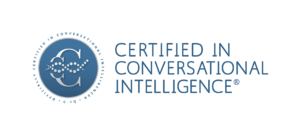 Elevate Your Business, Career, & Life - A 10 Step Action Plan
Receive a 10 Step Action Plan Workbook to Take Your Business, Career, & Income to the Next Level!
We value your privacy and would never spam you
See What Our Amazing Clients Have to Say
"Working with Jody Kennett was an experience that I will always look upon as transformational. When I needed the right push or confidence, she was always on my team to push my dream forward into results. Jody has completely given me the wings to succeed in business with her resourcefulness to keep me on track and generate new idea's to expand in many ways possible. I found balance with work and home life, and she was there to help transition this process."

Laurie Heang The Heart Company
I had the pleasure of working with Jody in the early stages of my business. She is an effective business advisor whose positive energy is incredibly inspiring. Jody challenged me to set more ambitious business goals and to take action to achieve them. She has an undeniable passion for encouraging people to be their best in business and in life, and I am grateful for having had the experience of working with her. I can wholeheartedly recommend Jody as a business advisor.

Roshena Minnes Walnutte
"I just wanna say, you've been so helpful to me not just in my business development, but you've also completely changed the way in which I view the world, and have modified my decision in which direction I wish to take my life in. Thank you so much for being such an inspiring role model to me."

Zhubin Phua

Musician Artist Development
"Investing in Jody as my business coach was the best purchase I made for my business. Jody not only helped me to get clear on my business vision, but also gave me the tools to put it into action. Her optimism, encouragement and guidance gave me the confidence I needed to get into a mindset of success around starting my own business. Her support has been truly invaluable. I would recommend her to anyone looking to start or grow their business."

Alexa Gelles Alexa Gelles Counselling
"My experience with Jody as a teacher, business coach, and mentor has been wonderful. Her caring nature and sincere desire to make a difference in the lives of others has been apparent in all my time spent with her.  I cannot express enough the value of learning from a fantastic leader such as Jody! Furthermore, her personal and genuine interest in my business plans has been invaluable. She is a truly effective leader and business motivator. I would highly recommend Jody to anyone considering working with her."

Julia Ellesemere Lingerie
I don't feel that I can express in a few sentences the profound effect that Jody Kennett has had in my journey as an entrepreneur and musician; though I can try. She is kind, patient, and carries with her an abundance of knowledge and experience that she yearns to share with others. It is clear to me that her priority is the success of those she works with. Through council, she helps guide entrepreneurs in the development of their business while overcoming personal obstacles. It was my absolute pleasure to work with her and I hope the opportunity will arise  to do so again.

Armin Frak

Singer, Song Writer, Producer